EMPOWERING YOUTH at the NYFA 2015
THE SECOND AFRICAN CITIZENS' SUMMIT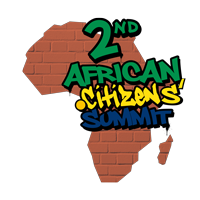 The New York Forum AFRICA will host the second African Citizens' Summit, in association with Train My Generation. Bridging the gap between young educated Africans and the job market is a key challenge, and requires collaboration between government, education providers and the private sector. This year's African Citizens' Summit will focus on job creation and enterprise and will ask the question: from where will the next generation of jobs in Africa come? This year, the African Citizens' Summit will be held on the plenary stage of the Forum to reflect the importance of the continent's youth in its economic development. These special sessions will be designed in collaboration with young people based on the results of the Train My Generation survey, which was launched by the NYFA 2014 (results can be viewed here).
These vital debates around education and employment for young people will be critical for what will be the youngest continent in the world, and experiencing a huge demographic bulge which could power Africa into its next generation of growth. This 'demographic dividend' will only be enjoyed however if Africa's youth get the support they need with the right policies and priorities in place from both government and the private sector. As the conversation continues, listening to and learning from Africa's youth will be more important than ever.
Academic partners from the World's Leading Universities
In order to enhance the role of youth in the continent and to give students an active part in the program, we have partnered with some of the top universities in the World to host student delegations from their African-focused international programs:
These faculties and programs were chosen based on their work in the field of economic development in Africa, as well as in topics associated with the NYFA agenda.
By bringing them together as academic partners we are ensuring a global knowledge hub that gathers great young minds from all over the world, but focused on the potential of Africa, who will work together with Gabonese students to advance their initiatives and build a smart, collaborative network.
Youth partnership

On top of these Academic Partners coming from all over the world, NYFA will also partner with a regional youth organization, The Youngstars Foundation, to ensure the participation of young Africans in the debate and a focused knowledge exchange with the international students.