Partners
Founding Partner
NYF Institute

The New York Forum (NYF) Institute is a not for profit foundation that focuses on the flow of capital to emerging economies, capturing and creating value in the globalized economy. Leveraging its deep-seated, long-term relationships, developed over years of connecting senior leaders from the private and public sector, it fundamentally understands what's required to enter the high growth, high potential economies of the Global South. The NYF Institute works closely with global companies and countries looking to facilitate investments into these regions, particularly emerging countries to support jobs creation. This is done through strategic follow up, and working to ensure that conversations are converted into commitments. The NYF Institute is particularly well positioned given its extensive knowledge of the local counterparties in the countries where it operates.
Web page: http://www.ny-forum.com
Richard Attias & Associates

Richard Attias & Associates is a global strategic consulting firm that creates and implements ideas initiatives and platforms in line with our clients' vision. Our mission is to help nations, governments, leaders, and corporations support their global influence, catalyze innovation, and facilitate the global exchange of ideas and projects. Under the active leadership of its founder and chairman Richard Attias, RA&A; has built an international reputation with governments and corporations by creating unique and action-driven platforms.
Headquartered in New York and with branches on every continent, Richard Attias & Associates' mission, as well as that of the New York Forum Institute - its not-for-profit foundation - is to mobilize and create borderless communities for economic growth and job creation, by encouraging innovation and defining new business models.
Recent initiatives led by Richard Attias & Associates include: New York Forum® and New York Forum® AFRICA, The Doha GOALS Forum, the Global Food Security Forum, The Global Entrepreneurship Summit, The Francophonie Summit and Francophonie Economic Forum, The Egypt Economic Development Conference, BUILD Africa Forum and The Climate South Initiative.
Previously, Richard Attias was the exclusive producer of the World Economic Forum meetings including the Davos Forum for 15 years, and the co-founder of the Clinton Global Initiative (CGI) and the Nobel Laureates conference. He founded several companies including Publicis Live, and headed Econocom Group in France and Japan.
Early 2014, WPP, the world-leading communications group, took a minority stake in Richard Attias and Associates.
Web page: http://www.richardattiasassociates.com
Knowledge Partner
McKinsey

McKinsey & Company is a management consulting firm that helps leading corporations and organizations make distinctive, lasting and substantial improvements in their performance. Over the past eight decades, the firm's primary objective has remained constant: to serve as an organization's most trusted external adviser on critical issues facing senior management. McKinsey advises companies on strategic, operational, organizational and technological issues. The firm has extensive experience in all major industry sectors and primary functional areas as well as in-depth expertise in high priority areas for today's business.
McKinsey & Company was established in 1926 and has over 90 offices in more than 50 countries. In March 1995, McKinsey Incorporated t/a McKinsey & Company opened offices in Johannesburg soon after South Africa's new democracy brought President Nelson Mandela to power. Today, McKinsey has offices in seven locations across Africa: Angola, Ethiopia, Egypt, Kenya, Morocco, Nigeria and South Africa. From these offices, McKinsey & Company serves clients in the public and private sector across Africa. Across Africa, McKinsey is playing an active role the continent's economic rebirth, making a difference to both individual clients and whole countries. We have over 300 consultants working in region; among them they represent over 39 nationalities and speak over 45 languages. We have completed over 1,500 engagements across Africa over the past decade—in more than 30 countries, including Tanzania, Zambia, Namibia, Ghana and Senegal. In addition, we have completed several hundred pan-African engagements.
www.mckinsey.com
Research Partner
Oxford Business Group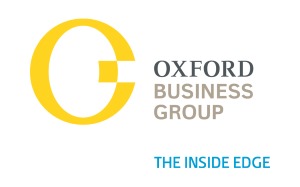 Oxford Business Group (OBG) is a global publishing, research and consultancy firm, which publishes economic intelligence on the markets of Latin America, the Caribbean, the Middle East, Asia, and Africa. OBG offers comprehensive analysis of macroeconomic and sectorial developments, including banking, capital markets, energy, infrastructure, industry and insurance.
OBG's acclaimed economic and business reports are the leading source of local and regional intelligence, while OBG's online economic briefings provide up-to-date in-depth analysis. OBG's consultancy arm offers tailor-made market intelligence and advice to firms operating in these markets and those looking to enter them.

Associate Partners
African Association of International Law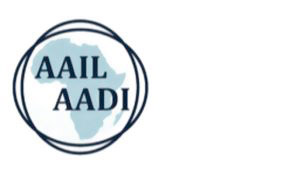 The African Association of International Law (AAIL) is one of the first academic societies in the field of international law on the African continent. Established in 1986 by leading international lawyers including Abdulqawi Yusuf, Georges Abi-Saab, T.O. Elias, Keba Mbaye and former UN Secretary-General Boutros Boutros-Ghali, the Association has made its mark in international law with the development of the widely respected peer review journal, The African Yearbook of International Law. Re-activated in 2012, the AAIL is dedicated to fostering the development of African perspectives and practices of all aspects of international law. It is affiliated with both the African Foundation of International Law and the African Institute of International Law based in Arusha, Tanzania.
Climate South Initiative

The Climate South Initiative will welcome international leaders to take a results-oriented stand on climate change and define the role of the global South in reaching a climate agreement at COP21 in Paris in December 2015.
Business Partner
wbcsd

The WBCSD is a CEO-led organization of forward-thinking companies that galvanizes the global business community to create a sustainable future for business, society and the environment. Together with its members, the council applies its respected thought leadership and effective advocacy to generate constructive solutions and take shared action.
Web page: http://wbcsd.org
Partners, Climate South Initiative
R20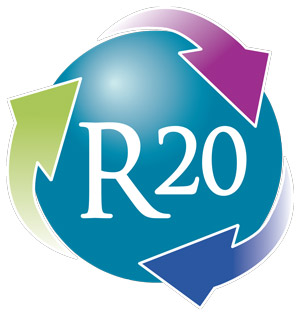 R20 was Founded by former Governor of California Arnold Schwarzenegger and is a coalition of partners led by regional governments that work to promote and implement projects that are designed to produce local economic and environmental benefits in the form of reduced energy consumption and greenhouse gas emissions; strong local economies; improved public health; and new green jobs. These local actions can help the world achieve our shared global environmental and economic goals.
Web page: www.regions20.org
Tropical Forest Alliance 2020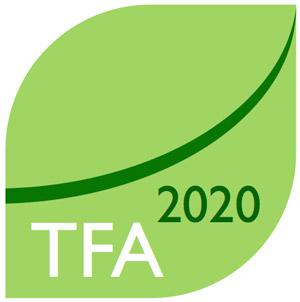 Tropical Forest Alliance 2020 (TFA 2020) is a public-private partnership in which Partners take voluntary actions, individually and as a collective, to reduce the tropical deforestation associated with the sourcing of commodities such as palm oil, soy, beef, paper & pulp. TFA 2020 is open to new Partners, including national governments, businesses, international NGOs and influential national NGOs if they indicate support for the TFA 2020 mission, goal and objectives; become actively involved in programs and initiatives to end commodity driven tropical deforestation; and commit to share their knowledge and expertise with other Partners. TFA 2020 contributes to mobilising and coordinating actions by governments, the private sector and civil society to reduce tropical deforestation related to key agricultural commodities by 2020.
Web page: http://www.tfa2020.com
NETWORK PARTNERS
Rockefeller Foundation

For more than 100 years, The Rockefeller Foundation's mission has been to promote the well-being of humanity throughout the world. Today, The Rockefeller Foundation pursues this mission through dual goals: advancing inclusive economies that expand opportunities for more broadly shared prosperity, and building resilience by helping people, communities and institutions prepare for, withstand, and emerge stronger from acute shocks and chronic stresses. To achieve these goals, The Rockefeller Foundation works at the intersection of four focus areas – advance health, revalue ecosystems, secure livelihoods, and transform cities – to address the root causes of emerging challenges and create systemic change. Together with partners and grantees, The Rockefeller Foundation strives to catalyze and scale transformative innovations, create unlikely partnerships that span sectors, and take risks others cannot – or will not. For more information, please visit www.rockefellerfoundation.org
VC4Africa
VC4Africa is the largest online community of entrepreneurs and investors dedicated to building game changing companies on the continent. Entrepreneurs have access to free online tools, mentorship opportunities and private deal rooms. Investor Pro Account users can set up intelligent alerts, follow progress, conduct due diligence and connect directly with the continent's leading entrepreneurs. The community has members in 159 countries and meetups have been hosted in more than 50 cities around the world.
VC4Africa was started as a LinkedIn group in the spring of 2008 and has grown organically into what is now the largest online community dedicated to entrepreneurs and investors building companies on the continent. The VC4Africa community has always been free for anyone to join and the entire network and its content remain open and accessible. VC4Africa can be found on VC4Africa.biz and on social media channels like Linkedin, Twitter and Facebook. We operate as a peer-to-peer network and champion an open source approach. A core vision behind the project is that VC4Africa is only a platform within a larger social movement. Open communication and collaboration is encouraged and all members are invited to become active participants in both growing and developing the project. Every member is expected to contribute in some meaningful way.
Academic Partners
Harvard Kennedy School – Africa Caucus

The Africa Caucus is a student organization at the Harvard Kennedy School which serves as a platform to foster discourse and increase students' involvement in Africa-related issues on campus. The Africa Caucus achieves this through regular, relevant and well-organized programming for the student population. It hosts regular speaker's series, cultural events and social functions that bring the vibrancy of the African continent to the school. In addition, the Caucus hosts a weekly study breakfast where students vigorously discuss African current affairs. The most high profile event that the Caucus hosts alongside 6 other Harvard schools is the African Development Conference. The event is the foremost student-run conference on African development issues in the US. It brings together academics, policy makers, heads of state and students from around the world for a 2-day discussion on Africa and its future. Lastly, the Africa Caucus is home to the Africa Policy Journal, a student-run print and online publication dedicated to promoting dialogue about African policy and current affairs in the realms of governance, law, education, business, health, design and culture.
SPAN, Columbia University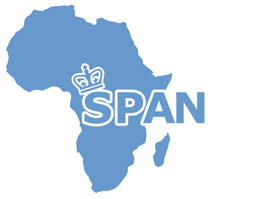 As its mission, SPAN creates a vibrant community of support for students within SIPA and Columbia concerned with Africa and its Diaspora; organizes the annual flagship event, the African Economic Forum, held in the spring—exploring various themes. Featured guests have included former Nigerian Minister of Finance Ngozi Okonjo-Iweala, Former Prime Minister of Tanzania Fredrick Sumaye and Former Prime Minister of Kenya- Ralia Odinga, to name a few.
The London School of Economics and Political Science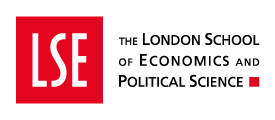 LSE was founded in 1895 and has grown to become one of the foremost social science universities in the world, ranked alongside Harvard, UC Berkeley and Stanford. A specialist university with an international intake, LSE's reach extends from its central London campus to around the world.
The School has a cosmopolitan student body, with around 9,500 full time students from 140 countries
It has a staff of just over 3,000, with about 46 per cent drawn from countries outside the UK
Over 100 languages are spoken on LSE's campus
An influential network of over 160,000 LSE alumni spans the world, covering over 190 countries with more than 80 active alumni group.
The University of London's Centre of African Studies

The University of London's Centre of African Studies (CAS) is the largest center of expertise on Africa outside Africa. Founded in 1965 at SOAS, University of London where its administration is still based, the Center has since 1991 assumed formal responsibility for coordinating, stimulating and promoting interdisciplinary study, research and discussion on Africa within the University; and promoting a wider awareness of African issue.
The Center is supported by the Mo Ibrahim Foundation that sponsors the Governance for Development in Africa Initiative, and by the Leventis Foundation that sponsors the post-doctoral fellowship scheme for Nigerian nationals. CAS is based at SOAS, University of London, the only Higher Education institution in Europe specializing in the study of Asia, Africa and the Near and Middle East.
Youth Partner
Youngstars Foundation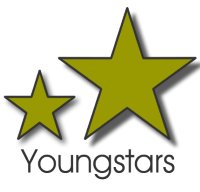 Youngstars Foundation is an African non-profit youth organization that is renown for building young people and strengthening youth organizations in Africa on three core areas of leadership capacity, democratic governance and youth entrepreneurship. With a humble start in a local barber shop in Jos Plateau State Nigeria, Youngstars continues to spread its impact growth and now operates from Abuja where its headquarters is located and an outreach office in Accra Ghana. Youngstars has initiated some breakthrough youth projects including DESPLAY Africa Youth Democracy Academy 2005-2015, Youth Works Campaign, Young Aspirants Leadership Fellowship, Youth Power weekly radio show, Youth Organizations Capacity Building School, and many others. Youngstars has also produced and distributed two youth focused non-commercial democracy short films and is currently test-running Nigeria's first online youth television platform Youth TV Africa.
Digital Partner
Quartz

Media and Content Partners
IC Publications

Award-winning IC publications has over 50 years' experience in publishing magazines, country supplements, industry reports and market intelligence on Africa. Among the Group's bestselling magazines are New African, African Business, African Banker and New African Woman magazine.
China Daily

From print to digital media, from China to the Americas, Europe, Africa and the rest of Asia, the China Daily Group, with 16 print publications, is an authoritative provider of information, analysis, comment and entertainment for global readers with a special focus on China.
Euronews

APA News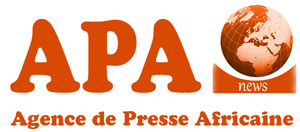 The African Press Agency (APA) is the leading multimedia news agency on the continent. It is headquartered in Dakar, Senegal and has been since 2006 providing non-stop information on the 54 countries of Africa and its Diaspora. It also has a daily service of images, photos and videos from all over Africa, in all areas of human activity.
Al Huffington Post

Launched in October 2014, The Huffington Post Maroc ( www.huffpost.ma) is the Moroccan edition of the american leading website The Huffington Post. Only ten months after it was launched, the Huffpost Maroc has nearly 5 millions page views per month.
Le Point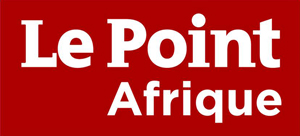 TV5 Monde

For the fourth consecutive year, TV5MONDE is providing editorial coverage of the New York Forum Africa, with Patrick Simonin. Responsible for the daily edition of L'Invité, Patrick Simonin will also contribute to Journal Afrique and 64': le monde en français.
TV5MONDE today reaches out to more than 290 million homes worldwide, including 14 million in Africa. TV5MONDE Afrique was created following a political commitment expressed during the1991 Francophone Summit at the Palais de Chaillot in Paris.
Over the last 5 years it has developed a Web TV service which is accessible free of charge and dedicated to African programs. It is widely followed by the African diaspora, especially in the United States and Germany. There are also two programs specific to the continent: Journal Afrique and Afrique Presse, in addition to the weekly Et si vous me disiez toute la vérité, presented by Denise Epoté, Director for Africa. Beyond its editorial programs, monthly magazine Africanités and its continental hit-parade Stars Parade, TV5MONDE also has a policy of acquiring and prepurchasing African series and films. As a result it has asserted itself as the leading francophone provider of general and cultural programming on the continent, offering an opportunity to see all the facets of a contemporary, creative, and dynamic Africa.
For more information: tv5monde.com and tv5mondeplusafrique.com
Pulse
Agence Ecofin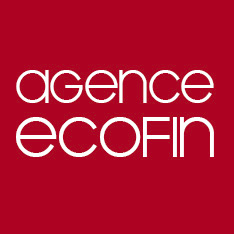 Ecofin Agency is the first in sectorial and specialized information on African economies
This sectorial information transcends borders and language barriers of the continent and accelerates its economic integration.
The Ecofin Agency covers nine key sectors on African economies, on a daily basis: Finance, Listed companies, Agriculture & Agribusiness, Mining, Oil & Gas, Electricity, Telecom & ITC, Medias, Rights & laws. www.agenceecofin.com
Financial Afrik

Financial Afrik offers strategic financial information to managers, executives and decision makers. With a factual and "glocal" approach, Financial Afrik provides information supported by targeted local news. Our claim would be to brew financial and political news together while highlighting human entrepreneurial experiences, giving life to economic policy and meaning to statistics. The website constantly broadcast news. Our newsletter relays information every morning to policymakers, bankers, financial academics and students. The monthly edition gives in depths analyses of the information. We have a single credo: one information = key actors, a pluralist vision = proven facts. We aspire to neutrality, but we take responsibility for our subjectivity.
Gabon Television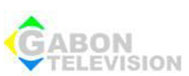 l'Union

Urban FM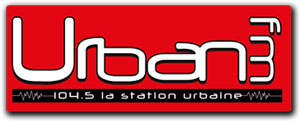 Gaboneco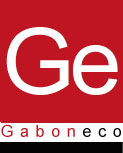 The Times of Africa

Le Temps